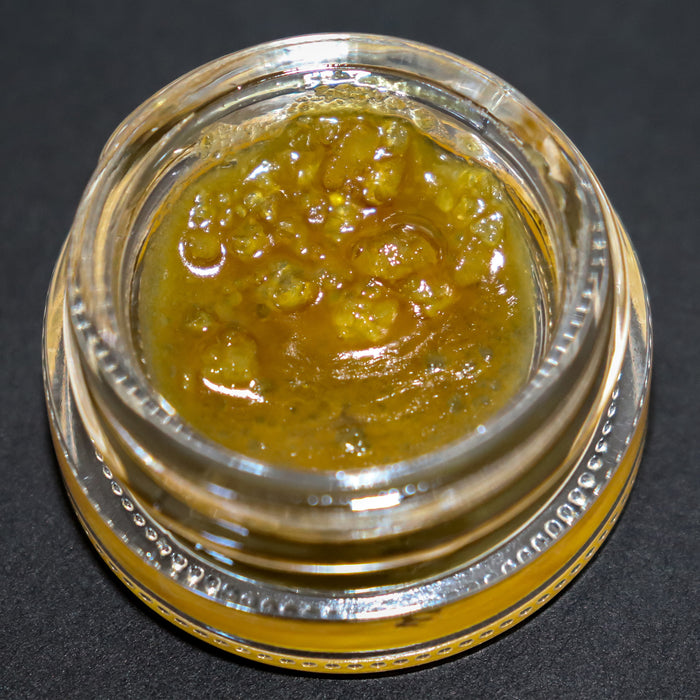 Amorello Souffle- Live Resin THCA Diamonds
Save

$6.00
Save

$6.00
Original price
$29.99
-
Original price
$29.99
1 Gram of high potency THC live resin diamonds.
THCa: 64.01%
D9 THC: .27%
CBD: 31.3%
Introducing the extraordinary Live Resin THCA Diamonds, a must-try for cannabis enthusiasts in pursuit of the ultimate in potency. When these crystalline structures are delicately heated and vaporized, prepare for a sensory extravaganza. The experience unfolds as an explosive fusion of flavors and effects, delivering an unmatched high that seamlessly combines intensity with euphoria. The flavor spectrum is a journey in itself, ranging from citrusy and fruity notes to earthy and floral undertones, capturing the full essence of the original strain.
Now, let's add a new star to the cannabis constellation — Amorello Souffle. This indica-dominant cannabis extract strain brings a distinctive character to the stage. Picture a delightful blend of woody pine and floral herbs, creating an aromatic symphony that tantalizes the senses. As you embark on the experience, anticipate a light floral flavor with subtle hints of earthiness and a dash of peppery spices. This strain, with its unique terpene profile, adds depth to the cannabis landscape, enhancing the overall journey with its nuanced and captivating notes.
So, whether you're indulging in the explosive allure of Live Resin THCA Diamonds or savoring the woody and floral dance of Amorello Souffle, each encounter promises a cannabis experience unlike any other. Get ready to elevate your senses and explore the diverse palette of flavors and effects in this dynamic duo.